Just the facts.
Here is the article: https://discernreport.com/the-most-terrifying-conclusion-from-the-twitter-files-that-everyones-ignoring/
Here is a summation from J.D. Rucker:
Ten Major Revelations Exposing Extent of Government Pressure on Big Tech to Censor Americans
Article by Nick Givas from Just The News.
The FBI set up a command center in San Francisco in fall 2020 that forwarded censorship requests from bureau headquarters to social media platforms.

The FBI succeeded frequently with social media firms when it forwarded censorship requests, including content posted by Americans.

Federal agencies also partnered with contractors to ensure certain content was policed and censorship, creating a degree of separation.

Homeland Security officials took part in weekly meetings with Twitter executives as the 2020 election approached.

Homeland Security knew Twitter had second thoughts about censoring the Hunter Biden laptop story.

Whistleblower memos show DHS downplayed plans for a "Governance Board" to fight "misinformation."

FBI paid Twitter $3.4 million as part of its disinformation monitoring

Federal agencies launched a coordinated campaign to discredit stories about Hunter Biden's foreign business dealings.

Federal agencies also impacted Americans' debate over the COVID-19 pandemic, at times censoring factually accurate posts at odds with the government's preferred narrative.

What's next? Congress is investigating how far reaching federally sanctioned censorship has become, including at platforms beyond Twitter.
The FBI Won't Name Other Social Media Companies It Pays
Article by Cindy Harper from Reclaim The Net.
The Federal Bureau of Investigation (FBI) has refused to indicate the exact social networks it has paid. This follows recent revelations verifying that the bureau paid Twitter at least $3.5 million.
Representatives for the FBI already spoke to Fox News and said that the substantial Twitter payment was a "reimbursement" for expenses and costs of its requests. The representatives indicated that the payment was to compensate the social media platform for acting in accordance with legal "requests."
The FBI stated that the group had compensated social media platforms beyond Twitter as well. The news network requested the names of other companies that the FBI had paid for these purposes. The federal agency, however, was not willing to provide further information regarding the matter. The representatives did say, though, that the FBI has to offer reimbursement for any and all reasonable expenses that tie in with the acquisition of information that is essential for legal processes.
"While we are not able to speak to specific payments, the government is required to provide reimbursement for reasonable expenses directly related to searching for, assembling, reproducing, or otherwise providing the information responsive to the legal process. This requirement is set by federal law and the courts are the final arbiters of what is reasonable compensation," the FBI officials said.
Of Course Every Big Tech Company Is Controlled by the Deep State and It's Worse Than Elon Musk Admits
One of the bad parts about being in the world of "conspiracy theories" for the last couple of years is that I often think something is common knowledge when in reality it's a bombshell to most people when they hear it. Such is the case of Elon Musk declaring that all social media companies are controlled to some degree by the U.S. government for the sake of censorship.
Most people don't appreciate the significance of the point Matt was making: *Every* social media company is engaged in heavy censorship, with significant involvement of and, at times, explicit direction of the government. Google frequently makes links disappear, for example.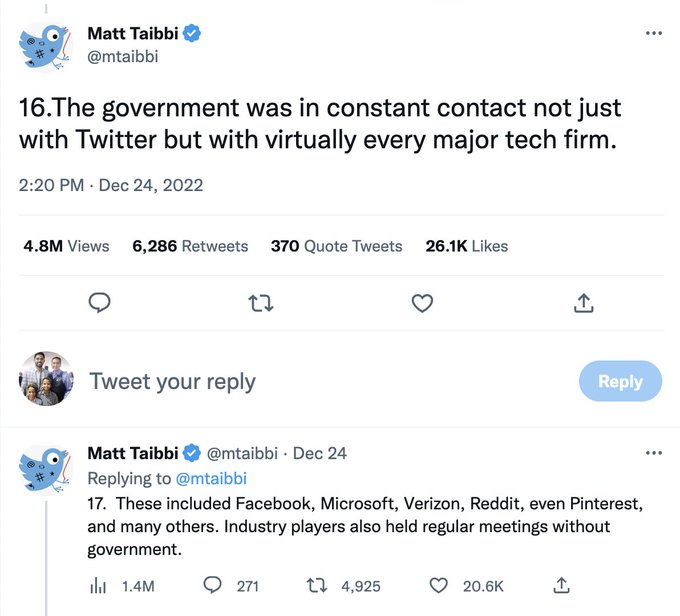 Nails it! Makes porkulus budget look like a breakfast link. For God's sake, does anybody really want another 87,000 IRS agents? If you think that they are going after the rich, you are sadly mistaken they are going after the middle/lower end taxpayers bigly.
This man embodies the spirit of MAGA bigly, power to the people!
Making memes!!!!!!! Enjoy!!!!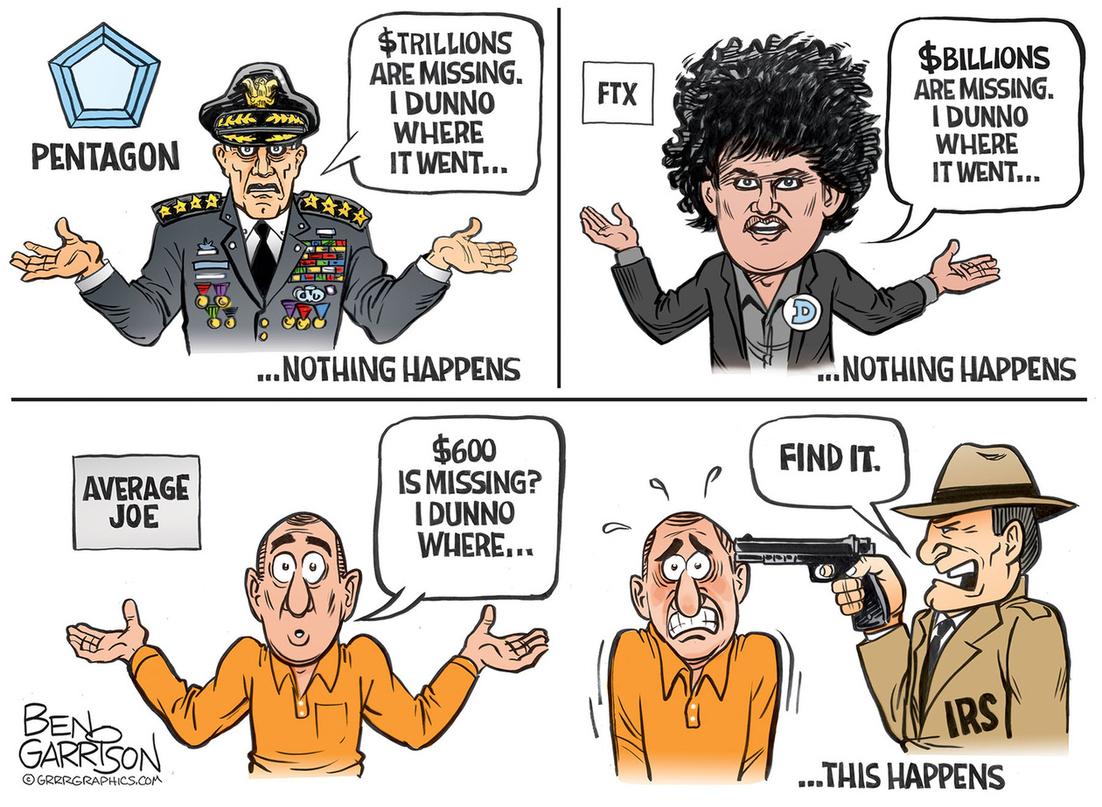 Ben Garrison is very good.
After Sunday Dec 18, 2022......
Boycott
The Rigged Numbers Games of the MD. Lottery!!!!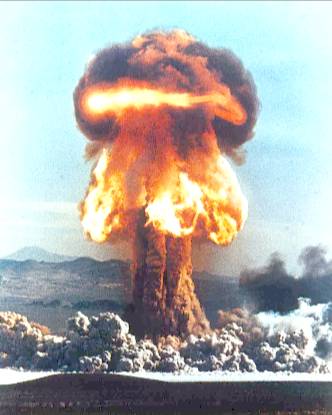 Laws, if they are not enforced or administered fairly.
James Woods is a very smart man, he tweeted this.
https://thefederalist.com/2022/12/09/all-the-times-twitter-execs-lied-to-our-faces-about-their-insidious-shadowbanning/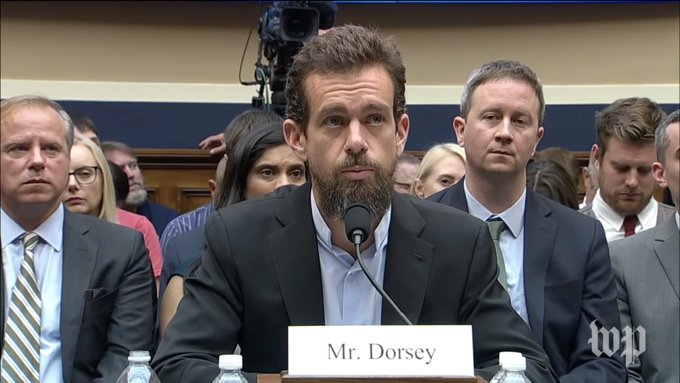 How is it possible??? More repubic turn out, more republicans, yet demoncRATS win 2 out of the 3 big races.
https://www.westernjournal.com/shocking-local-az-election-data-gop-turnout-dems-yet-dems-won-alarming-numbers/
The left cheats and they keep getting away with it, very frustrating.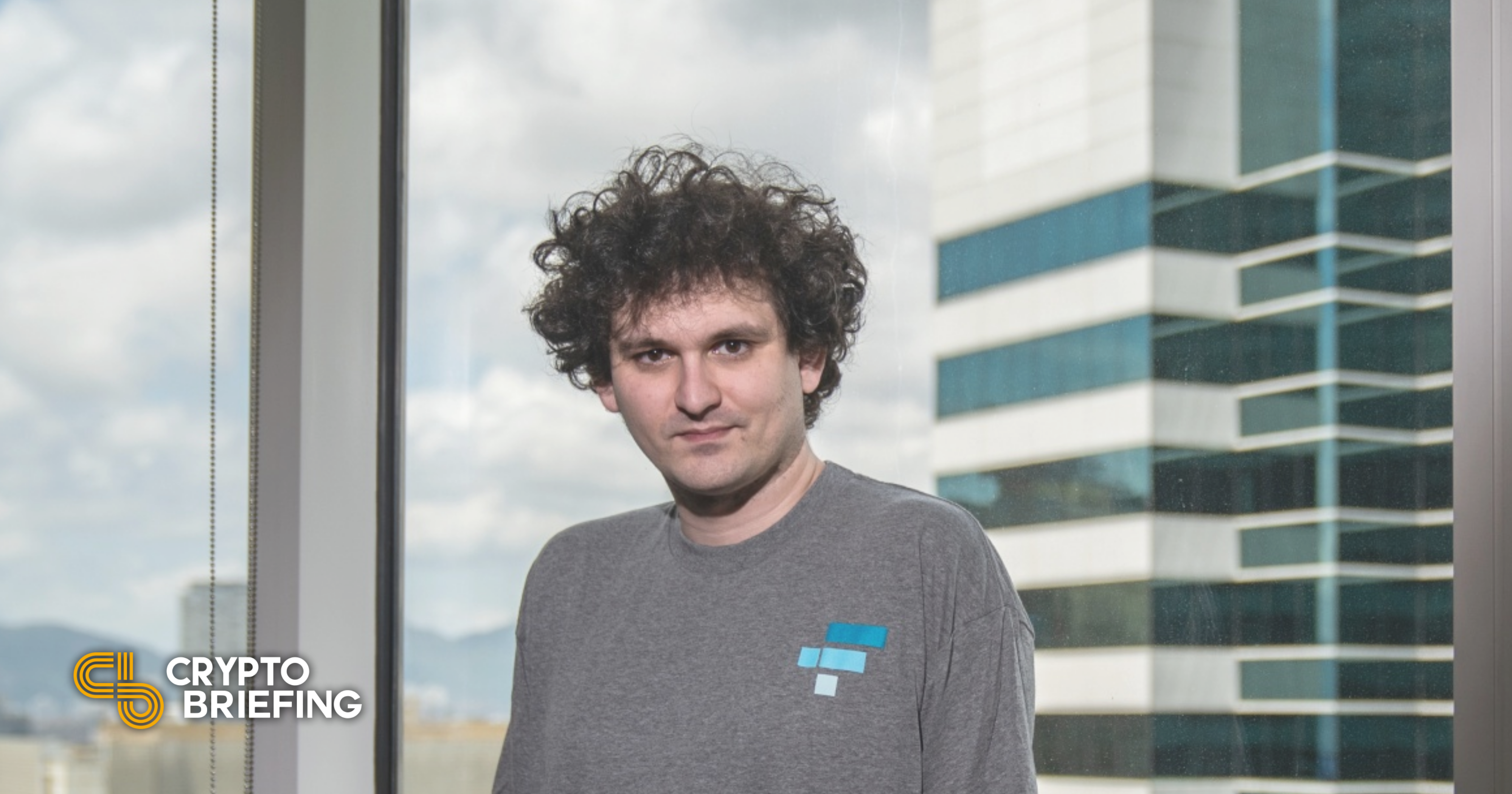 Fraud is ok on the left.