Just the facts.
I betcha it was those crazy Russians, messing with their email. HAHAHAHAHHAHAHAHAHAHAHA. On a serious note I hate to be that rocket scientist that got the email hacked and blew the launch sequence!!!!!!!!!!!!
Yung dum kim dung is a loser, Trump, China, the world are laughing at the little potbellied murderous dictator. The world should demand he step down, maybe nuncee peeeloosi or schmuckey choomer should go over there and demand he step down. WDYT?
http://www.bbc.com/news/world-asia-39612095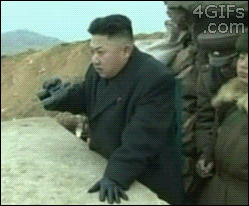 Idiot.