Just the facts.
Our great king barry and he gets paid to do this. We've fallen a real long way.
https://www.youtube.com/watch?v=nQe7o_Gea-4
Not surprised at all another case for TERM LIMITS!!!!!!!!!!!!!!!!!!!!
Another thieving dirty NY demoncrat. hilly's buddy.
Yeah right, HAHAHAHAHAHAHAHAHAHAHAHA! If we make it to that glorious day with the country intact, we are going to have a party, a big party, a very big party 320,000,000 in attendance. If he gets impeached, then the party will be sooner and even bigger. On another note...... The repubics should boycott the state of the union, and have a separate event on the capitol steps.
http://www.theatlantic.com/politics/archive/2015/01/were-going-to-miss-obama-when-hes-gone/384551/

al charlatan STFU and GTFA. Libtard, racist, dum as fuq, troll headed al charlatan forgot last year.
from wiki::
12 Years a Slave has received numerous awards and nominations. It earned three Academy Awards, including Best Picture. It won the Golden Globe Award for Best Motion Picture – Drama. The film also won the BAFTA Award for Best Film, while Ejiofor received the Best Actor award.
under barry 300million+ 8 years as slaves.
barry the king now is trying to take credit for the lower prices at the pump, what a jerk. Sarah Palin and the republicans were 100% correct "Drill baby drill"
http://www.foxnews.com/politics/2015/01/13/dems-change-tune-after-mocking-gop-for-drill-baby-drill/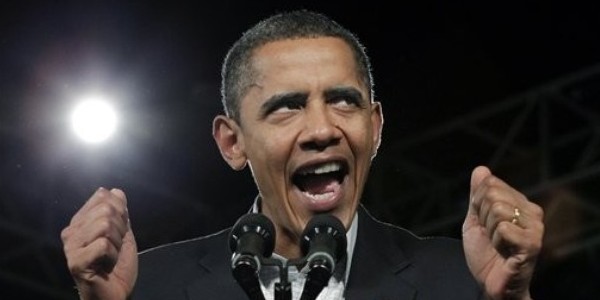 From an email: Libtard heads will explode, please libtards tell us what qualifies the angry entitled hilly?
Deanna Favre

In a recent news conference, Deanna Favre announced that she will be the starting Quarterback for the Green Bay Packers football team next season.
Deanna asserts that she is qualified to be the starting QB because she has spent 16 years married to Brett while he played QB for the Packers—even though she has actually never played football at any level from grade school up. She never ran the offense of any team, nor ever played the game.
While Brett was playing, she became familiar with the definition of a corner blitz, the nickel package, man-to-man coverage, and she is now completely comfortable with all the other terminology involved in the Packers' offense. A survey of Packers fans shows that 50% of those polled supported her plan.

Does this sound idiotic and unbelievable—or familiar to you?
Hillary Clinton makes the same claims as to why she is qualified to be the President of the United States, and 50% of Democrats polled agree.

She has never run a city, county, or state during her "career" as being Bill Clinton's wife. When told Hillary Clinton has experience because she has 8 years in the White House, my immediate thought was, "So does the pastry chef, and the person who picks up dog droppings from the White House Lawn."
Relative to her running of the State Department, her biggest achievement was allowing a US Ambassador and three other Americans to be killed by pretending terrorism had been defeated….. Her words still echo…"what difference does it make?"
Deanna Favre for President at least she isn't responsible for the deaths of Americans.............
See what happened??? We fed the trolls and they got all excited after being fed. That was the one feeding for 2015, enjoy, savor, and wallow in it as long as you can trolls. You won't be fed by me until next year. I recommend not feeding the trolls on the troll master forum or anywhere else for that matter.
from the Blaze:
http://www.theblaze.com/stories/2015/01/03/sarah-palin-to-peta-at-least-trig-didnt-eat-the-dog/
On a troll free blog zone, no hypocrite ignorant trolls or their copy/paste deaf/dumb troll master.
Sarah is one of the strongest, honest, most intelligent woman on Earth. When she speaks, the hypocrite left tiny brains pop!!!! The demoncRAT left can't handle truth!!!!!
BARRY IS A DOG EATER!!!!!!!! HE ATE DOGS!!!!!!!!!!!HE HAS DOG IN HIM!!!!!!!!!!!!!!BARRY THE DOG EATING PREZZY!!!!!!!!!!!!!!!!!!!!!!!!WUFF WUFF!!!
BARRY DON'T EAT THE DOG.
Maybe he'll get the message and shut his fascist, self serving, pie face.......................FOREVER!
http://www.usatoday.com/story/news/politics/2015/01/02/harry-reid-accident-senate-democrat/21182151/