Just the facts.
A cure is right in front of us.
https://townhall.com/columnists/kevinmccullough/2020/03/22/the-final-steps-to-defeating-covid19-n2565453
Pass this around, TY in advance!!!!!!!! Success stories.

https://www.dailymail.co.uk/news/article-8143953/People-say-anti-malaria-drug-helped-recover-COVID-19.html
From the end of the article:
Nonetheless, the panic-driven media, the big money-lust vaccine research grant types, and the swampy Surgeon General are still dismissive of the idea that a cheap, inexpensive-to-produce, readily available anti-viral that was created in 1934, used widely in 1945, and known to be effective against viruses since the 1970s should be the end of a virus that has killed off life in America.
So here's what we need to do to bring this thing to an end so that America can begin the larger recovery:
Adopt immediate use, in the recommended dosages in Dr. Rauolt's study, for frontline medical workers. The CDC says it is effective as a preventative. Then let's arm up the heroes of this battle so that they are protected.

Immediately begin prescribing for worst cases (elderly, asthmatic, upper respiratory vulnerable), then those who have contracted, then those who have positive tests, and lastly those merely exposed. Do it in this order and start yesterday. American companies should be able to produce between 15-20 million more pills before the end of this week.

Be generous. I know of one small business owner who has already paid the rent/mortgage for Broadway ushers, eatery waitstaff, and others he's learned of. That's the spirit of Americans coming together.

Originate the stimulus only for those in need. This "$2,000 in every pocket" idea sounds nice—and is a windfall for many, but for those who have effectively lived within their means, there is no real reason to shell out the money.

Open businesses a week from Monday. The pain has been severe, even as eateries have tried to convert to curbside delivery they are still shedding losses of enormous amounts. Same with barbershops, retailers, cinemas, and gyms.

Rollback into play the freedom to assemble. Life has been excruciating for many to not have contact with the outside. My own 10-year old broke down in tears this week because he couldn't invite his friend and classmate – who lives directly behind us and has an unlocked gate to our back yard – over to play.

Refuse to fear. The media, the swamp, and politically motivated Never Trumpers, Democrats, and the left are all trying to get you to lose your mind. Don't let them. Clean and reload all the firearms in your home. Participate with your friends through their social media push-up challenges. Take an Instagram yoga time out. Enjoy the free American Ballet Theater virtual ballet classes with your baby girl. Or send your boys to their virtual Taekwondo class on YouTube. Live, and never let anyone stop you.
And he can play the piano!!!!!
This splains the aversion to 'FIXING' this problem. Why end it? Right? Too much glory and money will be lost. The Fauci factor is at the end.
https://dbdailyupdate.com/index.php/2020/03/21/what-is-anthony-faucis-real-agenda/?utm_source=whatfinger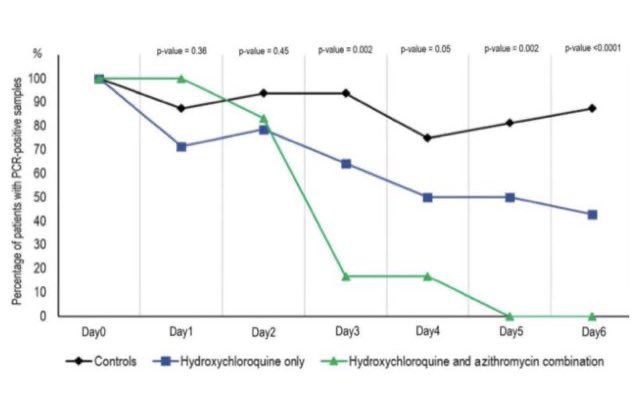 This is enough to convince me.
The combination of the two available drugs works!!!!!!!!!!
Here you can see the progress or regress for the entire planet of this flu virus.
Good site lots of buttons and graphs.
I turned to it to watch and see how it was going........Woman asked: "How would you handle the trade disparities with China?" Bloomburger's answer was to say the least, pathetic, wandering, and nowhere close to answering what she asked! He is a BULSH!TTER bigly!!!!!! His answer was a ramble of sh1t on global warming, super powers on and on, all over the place, nothing coherent at all, that was it, he ain't gonna be POTUS.