Jarasans Blog
Just the facts.
Monday, November 27, 2017
They made the whole thing up........
Ugh gag this is so how gullible leftists (trolls)are......
Monday, November 27, 2017
Good stuff!
http://www.dailymail.co.uk/news/article-5121597/Melania-unveils-Trump-Christmas-White-House.html
Friday, November 24, 2017
Of course, you guessed it, is all demoncRATS:
http://www.dailywire.com/news/23910/democrat-news-network-cnn-fails-report-these-24-ryan-saavedra
20 years ago things weren't much different...............
Friday, November 24, 2017
This photo speaks a million words....................Had to post it. Kinda blows up the narratives of the alarmist self righteous eco warriors.
Polar bears just a couple feeding on a whale carcass. Where do they all come from? They are so cute!!!!
Saturday, November 18, 2017
The rhythm guitar player for AC/DC one of the founding brothers Young passed away at 64 from dementia. RIP Rock In Peace. 12 bar blues the Aussie way, enjoy. Turn up the rock and roll.
Saturday, November 18, 2017
https://blogs.lotterypost.com/jarasan/2012/4/franken-a-legal-scholar.htm
I wrote it 5years ago, not an act.
Tuesday, November 14, 2017
If you have been paying attention...... the lines and elements all connect, it is not a flow chart, it is a schematic of the demoncRAT web of corruption that Trump's election brought to daylight and cannot be ignored another minute. All of it is accurate, heads must roll!!!!!!!!!!!! Jeff Sessions get on it!
Do your job!!!!!!! Drain the swamp!!!!!!
The DOJ must be bleached, drained, and cleaned of partisans.
Monday, November 6, 2017
Your typical atheist: God denying weirdo anti social monster that killed in a house of worship yesterday. You can see the effect of the drugs and alcohol on this mentally ill 26 year old. Ejected from the Air Force, beat his own family, rants on FB, whoever sold him that rifle needs investigating.
https://www.thesun.co.uk/news/4851812/texas-church-shooting-devin-kelley-facebook-atheism/
The coward was stopped by armed citizens.
Sunday, November 5, 2017
Honesty, independent thinking, and the guts to stand up to the evil masters of the current DemoncRAT faction.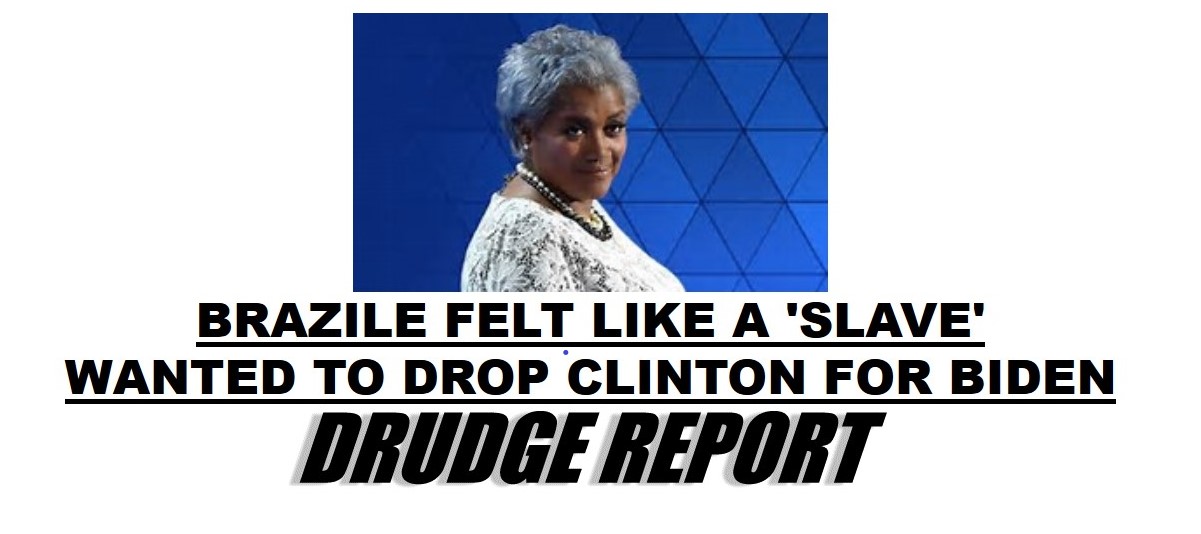 Sunday, November 5, 2017
As I get older, I realize:

#1 - I talk to myself, because there are times I need expert advice.

#2 - I consider "On Trend" to be the clothes that still fit.

#3 - I don't need anger management. I need people to stop pissing me off.

#4 - My people skills are just fine. It's my tolerance for idiots that needs work.

#5 - The biggest lie I tell myself is, "I don't need to write that down. I'll remember it."

#6 - I have days when my life is just a tent away from a circus.

#7 - These days, "on time" is when I get there.

#8 - Even duct tape can't fix stupid - but it sure does muffle the sound.

#9 - Wouldn't it be wonderful if we could put ourselves in the dryer for ten minutes,
then come out wrinkle-free and three sizes smaller?

#10 - Lately, I've noticed people my age are so much older than me...

#11 - "Getting lucky" means walking into a room and remembering why I'm there.

#12 - When I was a child, I thought nap time was punishment. Now it feels like
a mini vacation.

#13 - Some days I have no idea what I'm doing out of bed.

#14 - I thought growing old would take longer.

#15 - Aging sure has slowed me down, but it hasn't shut me up.
#16 - There is nothing wrong with my hearing;I hear what I want to.
17 - I still haven't learned to act my age.


And remember... Youth is a gift of nature. Age is a work of art.
Saturday, November 4, 2017
We were so right all along, you morons still defending the demoncRATS should just face reality, grow up, and admit your party is still a smelly pile of garbage with the likes of Perez, Schmucky, and Peesloosley running it. Start thinking for yourselves!
https://www.washingtonpost.com/politics/brazile-i-considered-replacing-clinton-with-biden-as-2016-democratic-nominee/2017/11/04/f0b75418-bf4c-11e7-97d9-bdab5a0ab381_story.html?utm_term=.c9d86eddb6cc
"Former Democratic National Committee head Donna Brazile writes in a new book that she seriously contemplated replacing Hillary Clinton as the party's 2016 presidential nominee with then-Vice President Biden in the aftermath of Clinton's fainting spell, in part because Clinton's campaign was "anemic" and had taken on "the odor of failure."
Give me money babushka....UGH!
Friday, November 3, 2017
Hilldebeast overcharging the Russkies 8 years ago!!!!!!!!! Remember??? Madam secretary dummy!
Thursday, November 2, 2017
Wow, a person of honor, a true American Democrat, may God protect her and her family!
https://www.politico.com/magazine/story/2017/11/02/clinton-brazile-hacks-2016-215774
Salute! Confirming what we knew all along! She just became an American hero. The klintocks are getting called out, that takes courage.
Archives
November 2021 October 2021 September 2021 August 2021 July 2021 June 2021 May 2021 April 2021 March 2021 February 2021 January 2021 December 2020 November 2020 October 2020 September 2020 August 2020 July 2020 June 2020 May 2020 April 2020 March 2020 February 2020 January 2020 December 2019 November 2019 October 2019 September 2019 August 2019 July 2019 June 2019 May 2019 April 2019 March 2019 February 2019 January 2019 December 2018 November 2018 October 2018 September 2018 August 2018 July 2018 June 2018 May 2018 April 2018 March 2018 February 2018 January 2018 December 2017 November 2017 October 2017 September 2017 August 2017 July 2017 June 2017 May 2017 April 2017 March 2017 February 2017 January 2017 December 2016 November 2016 October 2016 September 2016 August 2016 July 2016 June 2016 May 2016 April 2016 March 2016 February 2016 January 2016 December 2015 November 2015 October 2015 September 2015 August 2015 July 2015 June 2015 May 2015 April 2015 March 2015 February 2015 January 2015 December 2014 November 2014 October 2014 September 2014 August 2014 July 2014 June 2014 May 2014 April 2014 March 2014 February 2014 January 2014 December 2013 November 2013 October 2013 September 2013 August 2013 July 2013 June 2013 May 2013 April 2013 March 2013 February 2013 January 2013 December 2012 November 2012 October 2012 September 2012 August 2012 July 2012 June 2012 May 2012 April 2012 March 2012 February 2012 January 2012 December 2011 November 2011 October 2011 September 2011 August 2011 July 2011 June 2011 May 2011 April 2011 March 2011 February 2011 January 2011 November 2010 October 2010 September 2010 August 2010 July 2010 June 2010 May 2010 April 2010 March 2010 February 2010 January 2010 December 2009 November 2009 October 2009 September 2009 August 2009 July 2009 June 2009 May 2009 April 2009 March 2009 February 2009 January 2009 December 2008 November 2008 October 2008 September 2008 August 2008 July 2008 June 2008 April 2008 March 2008 February 2008 January 2008 December 2007 November 2007 September 2007 August 2007 July 2007 June 2007 May 2007 April 2007