Just the facts.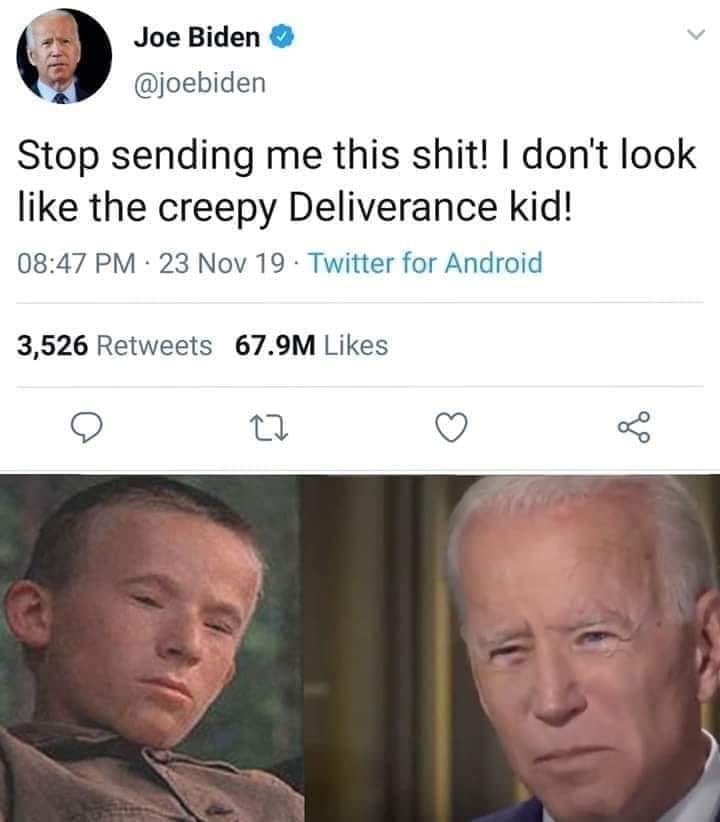 Uncanny, just plain uncanny.
If you don't see the problem with this criminal Joey Biden's mental degradation you also are in mental decline bigly!!!!!!!! The stress of the lies are crushing him! He is melting.
https://www.the-sun.com/news/2049228/biden-mistakenly-refers-to-harris-as-president-elect/
This is disturbing.
McConnell had a little upgrade to the $2000 bill that was blocked earlier today. Added sec 230 elimination & voter fraud investigative board.
https://www.msn.com/en-us/news/politics/242000-stimulus-checks-section-230-repeal-included-in-mitch-mcconnells-surprise-covid-relief-bill/ar-BB1ckz6E?ocid=uxbndlbing
The plot thickens.....
"The country is doomed......."
People that voted for this imbecile simpleton racist should be ashamed, you were duped. Next time do a little more research and a lot less hating.
They aren't fooling anybody!!!! Hilldebeast said it: "Don't concede....."
Kemp's future son in law was blown to smithereens and the idiots on the left don't get how serious the Chinese are about world domination. C'mon man, not a joke.
Kemp, Swallows Well, and more to be revealed are compromised BIGLY!
https://tennesseestar.com/2020/12/10/georgia-gov-kemp-awarded-107-million-contract-to-dominion-two-weeks-after-meeting-with-peoples-republic-of-china-consul-general/