.... to turn your clocks back tonight — no more daylight savings for the year.
(For most of us anyway. Those in parts of Indiana, Arizona, and Hawaii don't have to deal with it tonight.)
Speaking of Windows Vista earlier, if you had Windows Vista, you would see a friendly message like this: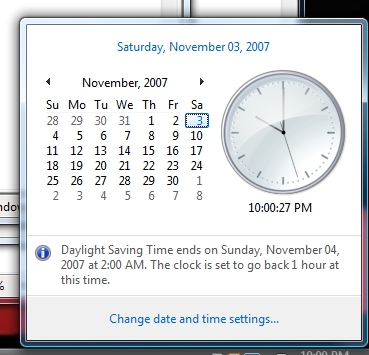 (This is a screen grab from my computer a few minutes ago.)
Don't you wish you had a computer this friendly? You could if you upgrade to Vista.