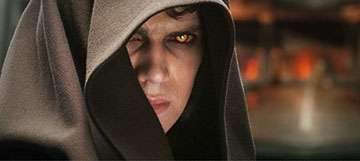 The Cannes Film Festival is going to the dark side. After months of negotiations between George Lucas and festival officials, Star Wars: Episode III - The Revenge Of The Sith will open the festival in the South of France in May.
It's hoped that Ewan McGregor, who plays the young Obi-Wan Kenobi, will attend, although he'll be about to open in Michael Grandage's new London stage version of Guys And Dolls at the Piccadilly Theatre.
It could be a star-packed Cannes this year. Russell Crowe and Renee Zellweger are planning to attend with an outofcompetition screening of their latest picture, Cinderella Man, plus there's talk of them handing out the main prize at the closing ceremony.
Another major movie rumoured to be at the festival is Ang Lee's Brokeback Mountain, starring Jake Gyllenhaal and Heath Ledger. It's based on a short story by E. Annie Proulx.